About Us
In today's technology-driven society, it seems that the trend is toward making everything less personal. Phone systems with automated menus and long hold times make it difficult to bridge the gap and can cause needless frustration. At Plastic Surgery of Southern New England, we believe you deserve better.
Dr. Russell Babbitt and our entire team are dedicated to providing professional and responsive service that begins the moment with your first call. Our team will be happy to schedule you an appointment in a timely fashion once we've helped you decide the type of consult that will best fit your needs.
During your consult, we are transparent about the most appropriate treatments for your unique needs and strive to educate you on the procedure you choose. Our team prides ourselves in offering individualized care and attention every step of the way. Our office hours and appointment lengths are designed to create a leisurely environment.
Explore Topics on this Page:
Meet Dr. Babbitt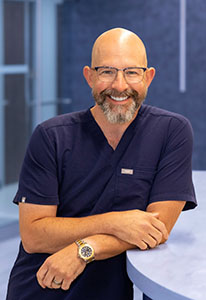 Dr. Russell Babbitt is a board-certified plastic surgeon who specializes in cosmetic and reconstructive surgery of the face, breast and body. He has a special interest in breast revision surgery, which is more complex in nature, and has advanced expertise in facial reconstruction after skin cancer. Dr. Babbitt is known for providing experienced and compassionate care and strives to help every patient feel confident by enhancing their natural beauty.
Meet Our Staff
Laura Hilliard, PA-C – Physician Assistant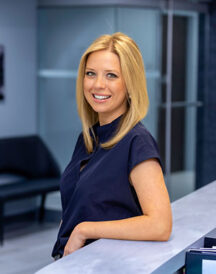 Laura is a passionate and highly skilled physician assistant who works collaboratively with Dr. Babbitt throughout the patient care experience including personalized consultations, preoperative evaluation, assisting in the operating room and post operative care follow up. She also provides aesthetic services such as neurotoxins, laser treatments, and leads the weight management program.
Laura received a Bachelor's Degree in Pre-medical sciences in 2016 at MCPHS, Boston. She then completed a Masters of Physician Assistant Studies in 2019 at MCPHS, Boston. Prior to her arrival at Plastic Surgery of Southern New England, she has excelled in aesthetic and procedural Dermatology.
Laura has planted her roots in Somerset with her Husband and kitty, Bo. She enjoys exploring new places, spending time with friends and family. She believes that high quality, patient centered care is achieved by establishing strong relationships with her patients. She couldn't be more happy to be part of the plastic surgery team and provide patients with a comfortable, positive experience.
Christina DeVincent, PA-C – Physician Assistant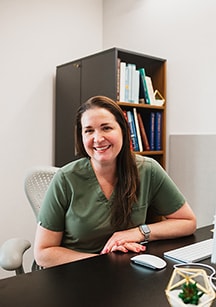 Christina is a highly skilled and experienced physician assistant who has a strong background in surgical care and injectables. She provides availability one weekend a month for BOTOX® Cosmetic and DAXXIFY® neurotoxin injections. She has been an injector with PSOSNE since 2015.
Education And Training
A Michigan native, Christina received a bachelor's degree in Physiology from Michigan State University in 2006. She then completed a master's in Physician Assistant Studies at Central Michigan University, before going on to obtain specialized training in New York at the Montefiore Medical Center Surgical PA residency.
Practice And Living
Christina made Rhode Island her home in 2009 and loves the Southern New England lifestyle. In 2020, she welcomed a baby boy, Everett. She is thrilled to be able to provide skilled injections and maintain relationships with so many wonderful patients.
Brandi Whipp – Aesthetic Registered Nurse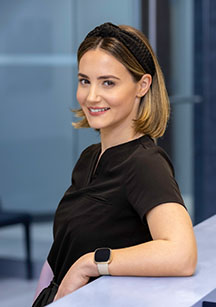 Brandi Whipp is our aesthetic registered nurse, who provides cosmetic injectables, DiamondGlow® and chemical peels.
Education And Training
Brandi attended Bristol Community College and graduated with her ADN in 2012. Over the first four years of her nursing career, she searched for her niche while working in a hospital, a long-term acute care facility, and private-duty home care. In 2016, Brandi started her aesthetic nursing career after having her own procedure done. She quickly realized that the joy and excitement she experienced was exactly how she wanted to make others feel.
She has completed courses in neurotoxins, dermal fillers and KYBELLA® at Aesthetic Institute of Massachusetts. Brandi continues to attend trainings to stay current with the latest trends and techniques in aesthetics. This allows her to provide her patients with the latest and greatest in aesthetics and a comfortable experience. Brandi's goal for each patient is to enhance their natural beauty by balancing their features and restoring youthfulness — all with a gentle touch that makes her patients feel at ease.
Outside of work, Brandi loves all things bird-related and even has 6 feathered children that you might see her out and about with.
Kasey Martin – Medical Assistant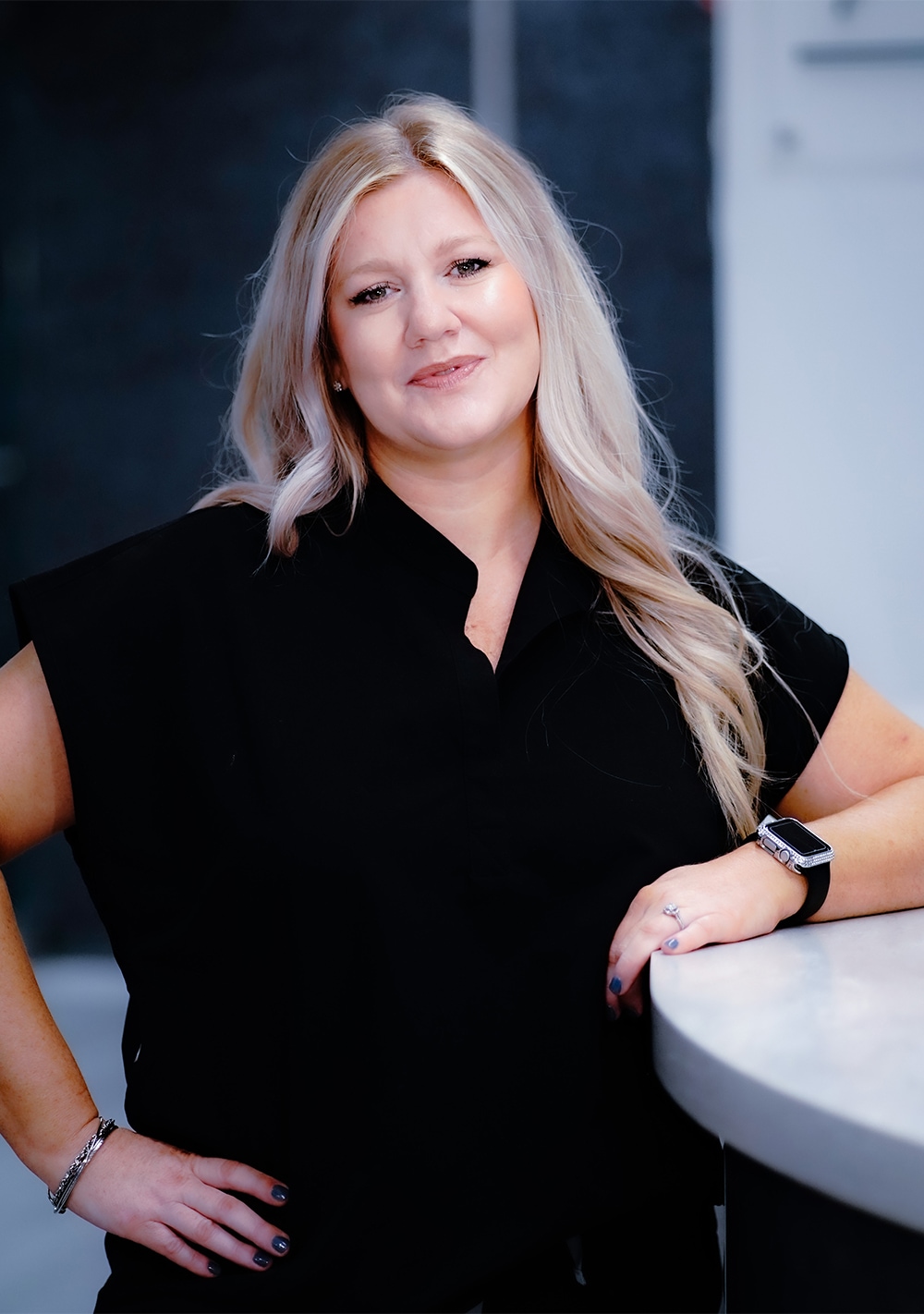 Originally from Kentucky, Kasey started her career 16 years ago as an MA in primary care and pediatrics. After her move to Dartmouth, MA, she has spent the last 13 years working in maternal fetal medicine. She is excited to join the world of plastic surgery in a fun and positive learning environment. In her spare time, she enjoys being a momma, shopping, spending time with her family, gardening and traveling! She also loves coaching youth cheerleading.
Cindy Albernaz – Surgical Technologist & First Assistant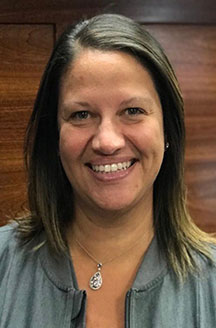 Cindy Albernaz is a surgical technologist and first assistant in the operating room. She assists Dr. Babbitt for office visits and procedures. She is an integral part of the team, handling many aspects of your care behind the scenes. She has worked with Dr. Babbitt for nine years. When she is not working, she enjoys relaxing at her beach house.
Sally Babbitt – Surgical Technician
Sally attended Quincy College for surgical technician training and has worked at St. Annes Hospital, Rhode Island Hospital, and Same Day Surgery Center for a combined 24 years. She has worked directly with Dr. Babbitt in the Operating Room since his move to Southern New England 15 years ago. She enjoys spending her free time reading, playing with her beautiful grandchildren, baking, and traveling home to visit family in London. Even though Dr Babbitt and Sally share the same last name they are not related. Sally, however, does sometimes refer to Dr. Babbitt as her 'annoying little brother.
Cheryl Cote – RN, Director of Operations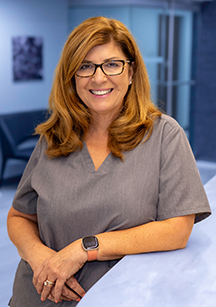 Cheryl Cote is an RN who has taken on several roles within our practice. She had worked with Dr. Babbitt as an OR circulating nurse for three years prior to joining our team as Director of Operations. She is a vital part of working to get our new office-based OR accredited with the highest safety standards. She has an extensive background in finance which compliments her clinical skills. In her free time, she enjoys traveling and spending time with her family.
Megan Tabicas – Practice Manager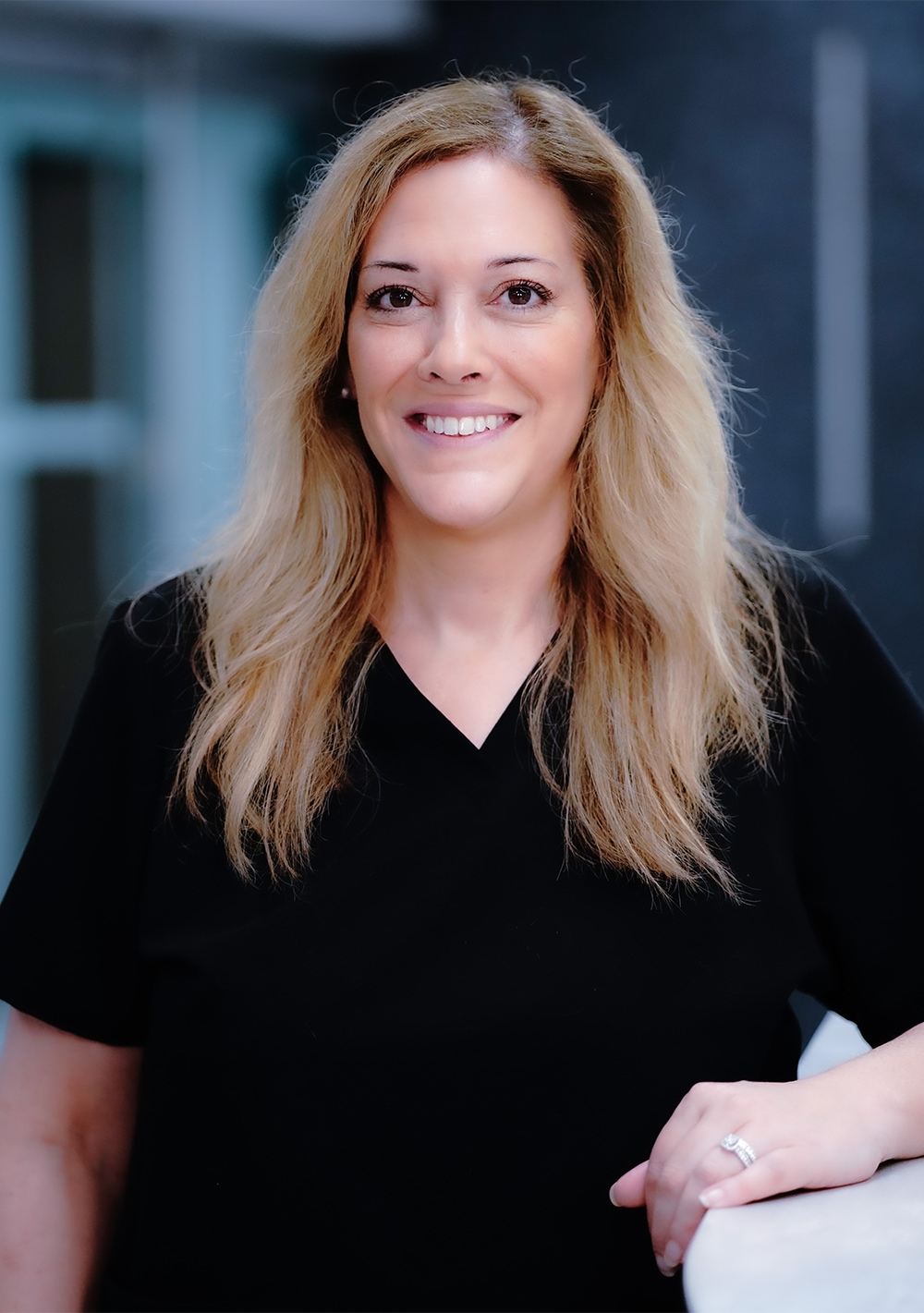 As practice manager, Megan coordinates and schedules surgical procedures, creates invoices and surgical quotes, works one on one with patients regarding financing options, processes medical billing, manages practice EMR programs, and ensures that Providers credentialing/licenses are up to date. She received her Associate's degree in Healthcare Management from Bristol Community College in 1996. Since that time, she has spent over 25 years in the Pediatric office environment, and the most recent 10 years in management. When Megan isn't coordinating the office chaos, she enjoys spending time as a momager of her 3 boys, 3 dogs, and husband.
Brenda Arruda – Patient Care Coordinator
Brenda is our patient care coordinator. With over 15 years of experience, she excels in administrative skills and is the first smiling face to greet you during your visit to Plastic Surgery of Southern New England. Brenda assists patients and staff by scheduling appointments, managing patient communication, and verifying patient information. Brenda is a Portuguese, Fall River native and enjoys spending quality time with her friends and family.
Contact Us Today
To learn more about the procedures we specialize in or to schedule a consultation, please complete our contact form or call us today at (508) 567-3202. Our talented team will help you schedule an appointment that is right for you.