Breast Reduction
Breast reduction is designed to remove excess tissue, fat, and skin from overly large breasts to create a well-proportioned breast size unique to the individual's figure. Overdeveloped breasts can cause physical and emotional discomfort, including neck, shoulder, and back pain; poor posture; and skin rashes or irritation. Board-certified plastic surgeon Russell Babbitt, M.D. can address these concerns with a customized breast reduction procedure to improve each patient's comfort and help them achieve their cosmetic goals.
Quick Facts About Breast Reduction
Length of Surgery: Approximately 2-3 hours
Procedure: Outpatient procedure using general anesthesia
Recovery: 1-2 weeks (office jobs/non-strenuous activities); 3-4 weeks (exercise/activities)
Principal Benefits: Reduced breast size, relief from associated discomfort, and balanced proportions
Cost: National average is $5,913
What Are the Benefits of Breast Reduction Surgery?
After breast reduction surgery, patients have reported an improvement in their quality of life, such as:
A more proportionate breast shape, size, and position
Relief from pain and/or discomfort in the neck, back, and shoulders
Better-fitting bras without strap/band marks and irritation
Diminished skin rashes underneath or around the breasts
Alleviated weight concerns from overly large breasts
Easier mobility for exercise and other activities
Improved posture
A more youthful and rejuvenated breast appearance
What Does the Breast Reduction Procedure Entail?
Generally, breast reduction surgery can be performed as an outpatient procedure under general anesthesia within about two to three hours. However, each patient's case is unique based on the complexity of their concerns, their breast tissue/fat composition, and their cosmetic goals.
During the procedure, incisions are made in the natural creases and lines around the breast to remove excess glandular tissue and fat. Liposuction may be employed at this time to remove the fat pockets through a precise suctioning method. The breasts are then recontoured; nipples and breasts are elevated to a more balanced position; and areola size may be modified, if desired. During the consultation process, Dr. Babbitt will provide you with the details of your customized treatment plan, which is designed to help you achieve the best possible outcome.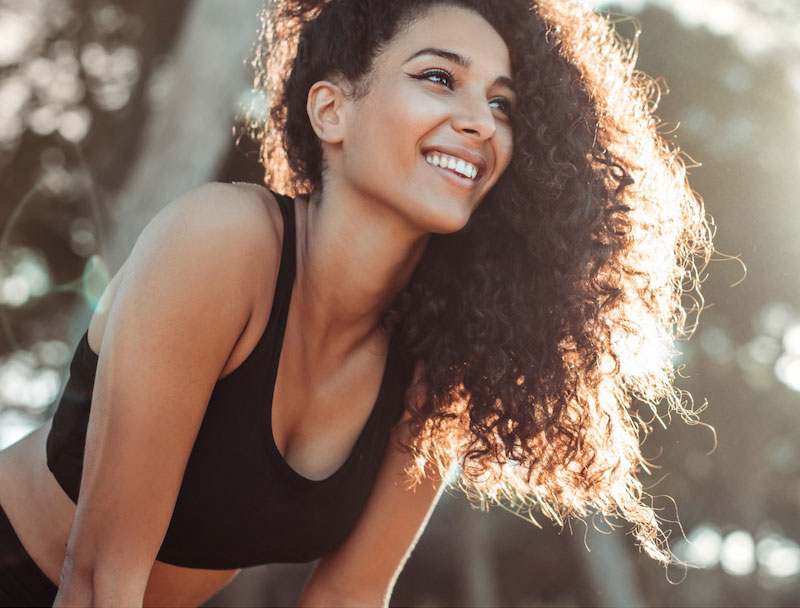 What Can I Expect After Breast Reduction Surgery?
Following breast reduction surgery, patients should see a noticeable improvement in their breast size, volume, and shape. With that said, side effects of swelling, soreness, and minor bruising are normal and should fade over time. Patients usually experience relief of the symptoms associated with overly large breasts, such as pain and discomfort, immediately after surgery and even more so upon healing. The final result can be expected after three to four months post-surgery. Strictly adhering to aftercare guidelines is important for a successful full recovery after about two to four weeks.
Will My Breast Reduction Scars Be Noticeable?
Dr. Babbitt takes great care to make the necessary incisions and sutures for breast reduction as inconspicuous as possible to minimize the appearance of scarring. Scars should gradually lighten and become softer, but this may take up to a year. Fortunately, the placement of the incisions and residual scarring is typically concealed by clothing, bras, and swimsuits making them virtually undetectable most of the time.
How Much Does a Breast Reduction Cost?
The average cost of a breast reduction is $5,913 for the surgeon's fee; however, this varies for each patient based on their customized treatment plan determined during the initial consultation. In some cases, breast reduction may be eligible for insurance coverage if a health exam and history of chronic symptoms from overdeveloped breasts is medically documented. We recommend speaking with your insurance provider prior to surgery to discuss your possible benefits. Our team at Plastic Surgery of Southern New England is also available to discuss questions and available payment options.
For more information about breast reduction, or to schedule a consultation with Dr. Babbitt, please contact us today.
Medical References for Breast Reduction