Breast Lift
While time takes a toll on all of our bodies, modern medicine can help you turn back the clock and maintain your stunning physique! At the Plastic Surgery of Southern New England, Dr. Russell Babbitt offers breast lift surgery to rejuvenate your breasts. Call 888-461-9947 today to learn more or to schedule a consultation at our Fall River office!
What Is A Breast Lift?
A breast lift, or mastopexy surgery, is a surgical technique through which droopy, deflated breasts are reshaped. The shape of the breasts may change with age, weight, pregnancy, and lactation. Additionally, there are instances in which tissue Is firm and full but the nipples lie low on the breast. Mastopexy focuses on relevant tissue to restore adequate height to the breasts without adding volume.
Who Are Good Candidates For Mastopexy?
Healthy women who are interested in reviving the shape of sagging breasts may be good candidates for breast lift surgery. Before this procedure, it is beneficial to have reached a stable weight and have no future plans for pregnancy. While a breast lift is unlikely to affect the ability to breastfeed, the anatomical changes brought on by pregnancy and breastfeeding can alter breast shape, leading to sagging. Patients who smoke will be asked to quit so as not to diminish their ability to recover from surgery.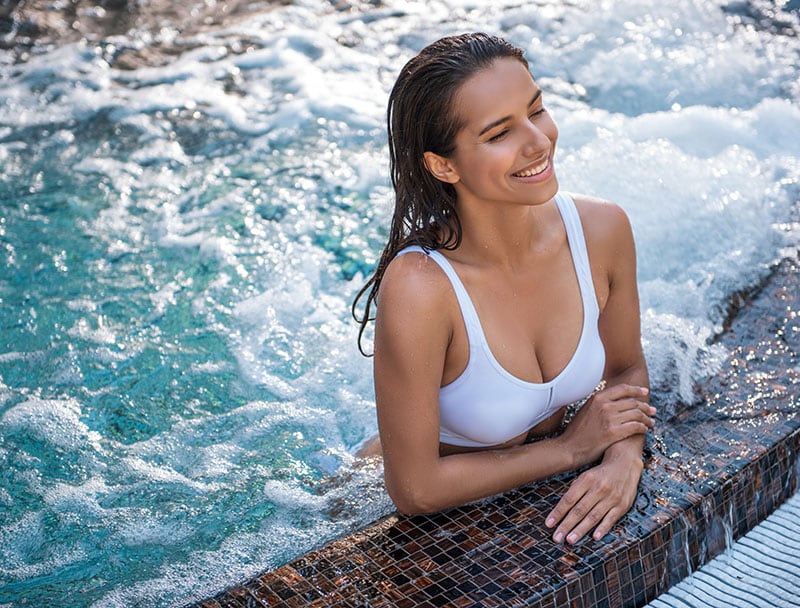 What Are The Benefits Of A Breast Lift?
Breast lift surgery restores shape and projection to the breasts. The customized procedure can also elevate the nipples so they point forward and sit at the center of the breast as they once did. Having her shape back, a woman can enjoy wearing clothing that suits her. Confidence is also often improved through this process.
Types Of Breast Lift Incisions
There are various ways in which a breast lift may be performed. Common incision types include:
Anchor Lift/Wide Pattern Incision
This conventional incision type traces the nipple area before running vertically down to the breast crease. Here, the incision then runs horizontally across the crease. This technique is well-suited for patients with moderate to severe breast sagging.
Vertical/Lollipop Lift
This incision type is similar to the anchor lift but lacks the line along the breast crease. A lollipop incision provides sufficient access to lift the breasts and correct moderate breast sagging with a shorter incision. This is the most common type of incision used in our practice.
Donut Lift
Also called a periareolar or circumareolar lift, this incision type is limited to the colored skin around the nipple. The donut lift focuses primarily on elevating the central part of the breasts to increase their perkiness. The donut lift may be most appropriate for women with mild breast sagging.
Crescent Lift
A minimally invasive incision type, the crescent lift follows only the upper curve of the nipple area to subtly lift this part of the breast.
How Do I Prepare For Breast Lift Surgery?
Your doctor may request a current mammogram prior to your breast lift. Additional possible instructions may include:
Avoiding certain medications and supplements that may thin the blood
Avoiding tobacco use in the weeks leading up to surgery
Prepare an area of the home for a comfortable recovery
Arrange assistance from a reliable companion for the day of surgery
Purchase appropriate bras to wear during recovery
Does A Mastopexy Require Anesthesia?
Breast lift procedures are conducted in an outpatient surgery center. After a thorough consultation, the type of anesthesia decided upon during the initial visit is administered. Once the patient is comfortably sedated, surgery commences.
How Long Does A Breast Lift Procedure Take?
The procedure may take 2 hours or longer depending on the inclusion of other techniques, such as breast augmentation.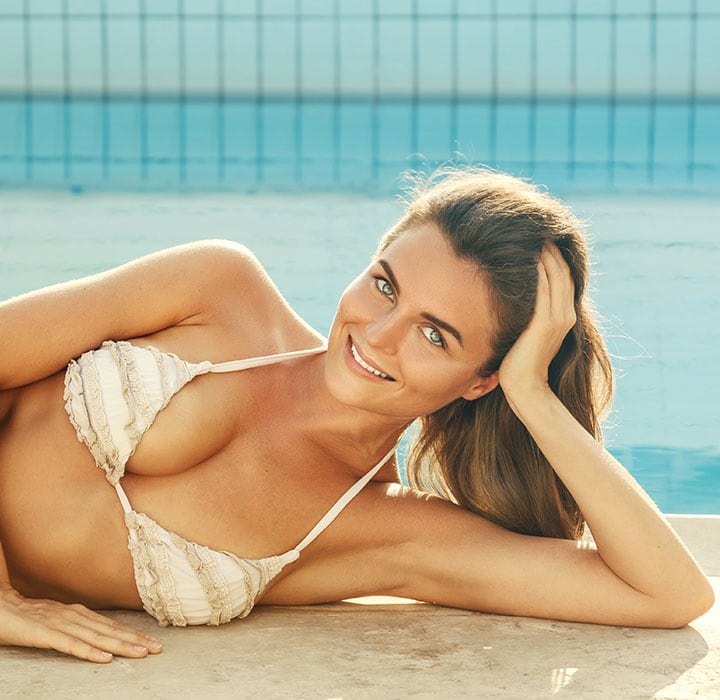 What Is The Recovery From Breast Lift Surgery Like?
Patients are fitted with a compression garment after their breast lift procedure. This helps to hasten recovery by minimizing swelling. Patients should expect some degree of soreness and discomfort after their breast lift. These temporary side effects of surgery are managed with pain medication as needed. Usually, patients need nothing more than an over-the-counter pain reliever such as Tylenol after one or two days of rest and prescription medication.
The first two days after surgery should be spent resting as much as possible. Light walking can resume the day of surgery. Comfort can be improved by sleeping on the back for about two weeks and elevating the head with two pillows. Within a week to two weeks, most patients are back to work and other normal activities, minus strenuous exercise.
What Results Should I Expect From Mastopexy Surgery?
The results of breast lift surgery can vary from one person to another. Generally, patients can expect their breasts to look like they did before gravity and weight caused sagging. The rejuvenated shape and perkiness of the breasts often results in a woman enjoying increased self-esteem. Many patients express "I feel like myself again!"
Revision is usually not needed after an initial breast lift. However, the effects of gravity, weight, and aging can cause the breasts to drop somewhat over time.
Can I Combine A Breast Lift With Other Procedures?
Breast lift surgery is sometimes combined with breast augmentation using breast implants — often referred to as a breast lift with implants. This breast-shaping procedure is also nicely complemented by liposuction or abdominoplasty, but the potential does not end with breast and body procedures. Patients can explore numerous options of techniques to address multiple cosmetic concerns in a single surgery day.
Breast Augmentation Vs. Breast Lift
Breast augmentation surgery and breast lift surgeries both seek to improve the appearance of the breasts. However, they work differently:
Breast augmentation is intended for enlargement. Typically, this is achieved with saline or silicone breast implants.
Breast augmentation cannot alter the position of the breasts on the chest wall.
Breast lift surgery does not add volume to the breasts. Volume will be the same after surgery as it was before.
The breast lift procedure repositions the breasts higher on the chest wall so they appear perkier but not necessarily larger.
Does Breast Lift Surgery Leave A Scar?
Scarring is an inevitable part of a breast lift. As much as possible, surgeons attempt to limit incisions to the areola area. However, the most significant consideration in choosing the incision type is which pattern will achieve the best lift, not the shortest scar. Once incisions have fully closed, patients may use a scar cream or healing modality such as silicone sheets to promote the best healing of scars.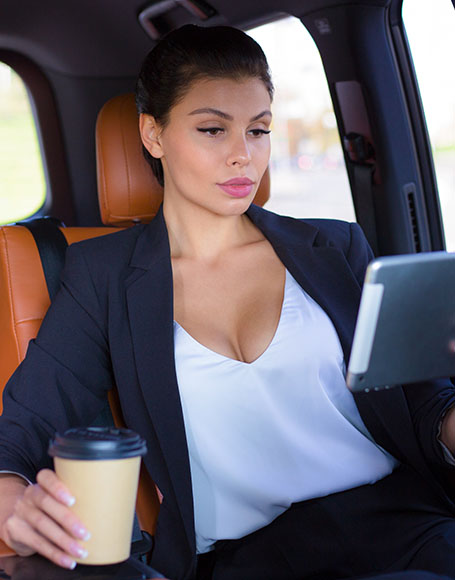 How Soon Can I Return To Exercising After A Breast Lift?
Elevating the heart rate or blood pressure may present a bleeding risk that postpones full recovery after surgery. Patients are advised to begin walking as soon as they feel well enough. However, straining, bending, and working up a sweat should be avoided for some time.
Exercise may begin as soon as six weeks after surgery. However, this depends on how well incisions and tissue have healed at that point. When resuming exercise, it is vital to listen to the body. It is not uncommon to tire out more easily at first. Strength and stamina will return quickly as the body heals. By about twelve weeks post-op, very strenuous activity and heavier lifting can safely be resumed.
Can I Breastfeed After A Breast Lift?
Breast lifts are conducted in a way that seeks to preserve the milk ducts. There should be no effect on a woman's ability to breastfeed after her breast lift. However, we must acknowledge that there is a minor risk of milk duct disruption during surgery.
What Are The Risks Of A Breast Lift?
Like other surgical procedures, a breast lift carries a small risk of infection or bleeding. Additional, minor risks include:
Raised, visible scars (keloids)
Changes in nipple sensation
Asymmetry
Fluid or blood accumulation under the skin
Breast lift surgery is performed with careful technique to decrease these and other risks.
Call Dr. Babbitt For A Breast Lift Consultation In Fall River!
To learn more about the Breast Lift procedure or to schedule a consultation, please call us today at 888-461-9947. You can also fill out the Consultation Request Form below, and our talented team will help you set up your appointment. Our practice serves Fall River, MA, and surrounding areas.