Mommy Makeover
A mommy makeover is a customizable aesthetic procedure that can address multiple cosmetic enhancements desired after the effects of pregnancy, childbirth, and the rigors of motherhood have taken a physical toll on the body. This procedure typically combines two or more surgical or non-surgical treatment options in a personalized treatment plan. Mommy makeover patients are commonly interested in recontouring the abdomen, lifting the breasts and/or enhancing breast volume, eliminating stubborn fat pockets in various body areas, and rejuvenating facial aesthetics.
At Plastic Surgery of Southern New England, our board-certified plastic surgeon, Dr. Russell Babbitt, will discuss your concerns during an initial consultation to create an effective treatment plan designed to achieve your goals.
Explore Topics on this Page:
Quick Facts About Mommy Makeover:
Ideal Candidates: No longer breastfeeding, currently at goal weight, and family planning is complete
Procedure: A combination of two or more customized body contouring and/or skin enhancement procedures
Recovery: Help will be needed with childcare and lifting over 10 pounds for several days to weeks
Principal Benefits: Comprehensive breast, abdominal, body, skin, and/or facial rejuvenation
Cost: *Varies per patient; can cost up to $20,000 or more
What Are the Benefits of a Mommy Makeover?
Even with a healthy diet and a strict exercise regimen, women who have had children and those who have lost significant amounts of weight may still struggle with concerns such as loose skin and stubborn excess fat, stretched tissue, and separated abdominal musculature. A mommy makeover offers a variety of ways to address these concerns and more. This custom-designed procedure can:
Lift the breasts to a higher position and enhance firmness in the breast tissue
Add volume to the breasts and redefine their contours
Tighten abdominal skin and musculature for a flatter and firmer abdomen
Eliminate isolated fat deposits almost anywhere on the body
Rejuvenate facial areas affected by fatigue and signs of age
Contact Plastic Surgery of Southern New England to schedule a consultation with Dr. Babbitt and learn more about your options for a custom-tailored mommy makeover.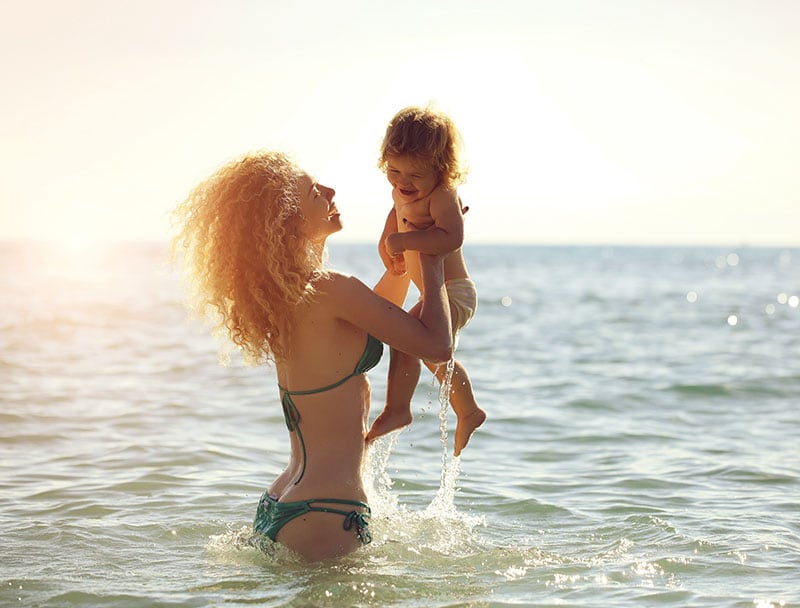 What Procedures Are Included in a Mommy Makeover?
A mommy makeover can restore and rejuvenate a variety of areas based on each patient's goals. Generally, a mommy makeover treatment plan includes two or more of the following options:
Breast Augmentation
Women may lose breast volume after pregnancy or breastfeeding and desire a breast enhancement to restore the appearance of the breasts. A breast augmentation can help improve breast fullness, size, shape, and proportion with beautiful results.
Breast Lift
Breasts can experience fluctuations throughout the various stages of pregnancy and breastfeeding, which can impact tissue structure and skin elasticity. A breast lift can elevate and tighten the breasts to create firmer skin and a more youthful projection.
Breast Lift with Implants
For women who are experiencing signs of sagginess in the breasts (breast ptosis) in addition to a loss of breast volume, a breast lift with implants can address both of those concerns for comprehensive breast rejuvenation.
Breast Reduction
It is not uncommon for women to have enlarged breasts after pregnancy and breastfeeding. In some cases, the breasts may not transition back to their pre-motherhood size and can ultimately create both physical and aesthetic discomfort. A breast reduction can be included in a mommy makeover to reduce breast size and make the breasts more proportionate with the body frame.
Tummy Tuck
Medically referred to as an abdominoplasty, a tummy tuck can address the effects of pregnancy that often stretch, pull, or permanently separate muscles in the abdomen. The procedure repairs and tightens the muscles, eliminates excess abdominal skin, and pulls the remaining skin taut for flatter, firmer results.
Liposuction
Certain fat pockets that develop in various body areas can be extremely difficult to eliminate, even with rigorous, consistent exercise. Liposuction can remove excess fat deposits from most areas of the body, including the abdomen, arms, back, thighs, breasts, hips, buttocks, and chin.
Non-Surgical Treatments
Physical and mental fatigue along with sleep deprivation over time can visibly change and impact various features of the face. To help create a more youthful, rested appearance, cosmetic injectables may be an ideal option to include in a mommy makeover. These treatments can temporarily smooth wrinkles and add volume to the lips and cheeks. Injectables and other non-surgical cosmetic enhancement options offer numerous advantages for facial and skin enhancement.
How Long Is the Mommy Makeover Recovery?
Generally, most patients require at least two to four weeks of recovery time after a mommy makeover; however, this will depend on the procedures performed and unique rate of healing for each patient. Surgeries that require extensive tissue alterations, such as a tummy tuck, breast lift, or breast reduction, may require a longer recovery time versus less invasive procedures (liposuction) or non-surgical facial rejuvenation treatments. It is important to note, especially for patients with young children, that most doctors will advise against lifting over 10 pounds for up to six weeks, so assistance with childcare may be needed during the healing process. Attending follow-up appointments and carefully adhering to aftercare and post-operative instructions is necessary to ensure a successful recovery.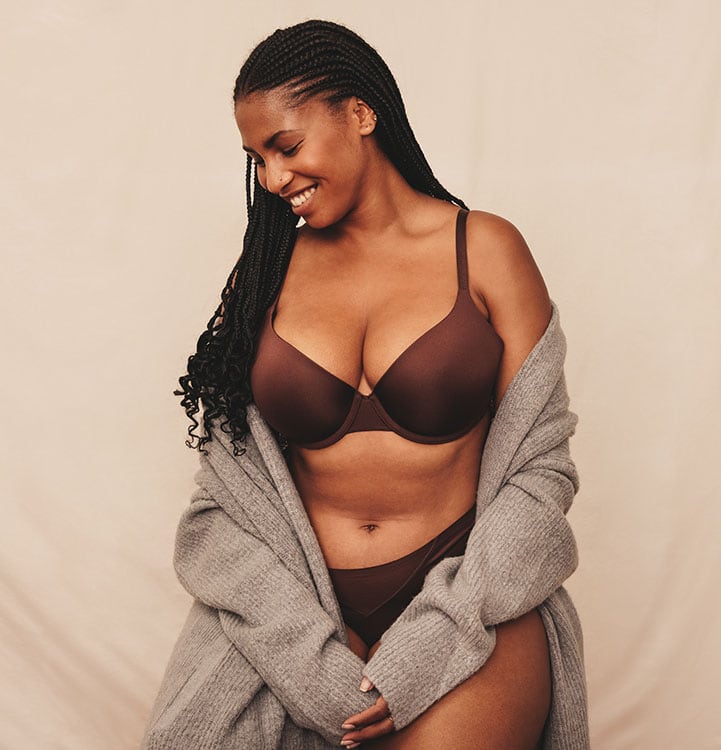 How Much Does a Mommy Makeover Cost?
According to the American Society of Plastic Surgeons, a mommy makeover can cost up to $20,000 or more. Since this is a highly customizable procedure, the total cost will vary for each patient depending on the selected procedures, complexities of the treatment, surgical requirements, and more. After your personal consultation with Dr. Babbitt, a member of our team can thoroughly review all of the estimated costs specific to your treatment and answer your questions so you have a clear understanding of the fees, payment options, and any third-party financing plans accepted at our practice.
Medical Resources for Mommy Makeover:
ASPS: What is included in a mommy makeover?
CareCredit®: Mommy Makeovers Explained