Facelift
As we age and time goes by, gravity, the heat of the sun, and other factors take a tremendous toll on both our neck and face. Creases will begin to form on our face and in the corners of the nose and mouth, the jaw will begin to slack, and the neck will begin to develop folds and fat deposits. Fortunately, Plastic Surgery of Southern New England offers a revolutionary procedure called a facelift in Fall River, MA. Also referred to as a rhytidectomy, this facial procedure can counteract the signs of aging by tightening the muscle, removing the fat, and trimming any excess skin. This can give your face a youthful and full fresh look.
What Is A Facelift?
People have long sought to rejuvenate their aging facial skin. In fact, the first facelift was performed in Berlin in 1901. Today with our longer lifespans, the need is even greater.
Clinically known as rhytidectomy, a facelift is a surgical procedure that specifically targets the visible signs of aging in the mid and lower face and the upper neck. Dr. Babbitt has extensive knowledge of facial anatomy, and this allows him to use a variety of different methods to smooth and tighten the skin on the cheeks, the chin area, and the upper neck. We view every facelift as a completely unique procedure based on the patient's unique needs. During these procedures, the skin is lifted, and the underlying musculature is usually elevated. This creates a natural-looking result rather than a stretched appearance.
What A Facelift Can Do For You
The main goal of facelift surgery is to improve the look of the middle and lower parts of your face and also the neck. It results in correcting:
Mid-face sagging
Deep creases below the eyes
Jaw/jowls
Any sagging fat within the face
Any loose fat and skin under your chin and jawline
Nasolabial folds
Even though a facelift will help to remove any signs of aging, as time goes on, they can gradually appear again. This facelift does not improve any of the looks within the brow, nose and eyelids, and even some parts of the middle part of your face. Patients who want to help improve those areas will have to combine a facelift with eyelid surgery or even a brow lift, and with some injectable soft-tissue fillers, facial implants, and skin resurfacing.
Who Is A Candidate For A Facelift?
Candidacy for a facelift can be figured out by what you want to have corrected on your face due to aging. You may have some facial sagging, but still have a decent amount of elasticity in your skin; generally, have good health; do not smoke, and want realistic expectations about what a facelift can do for you.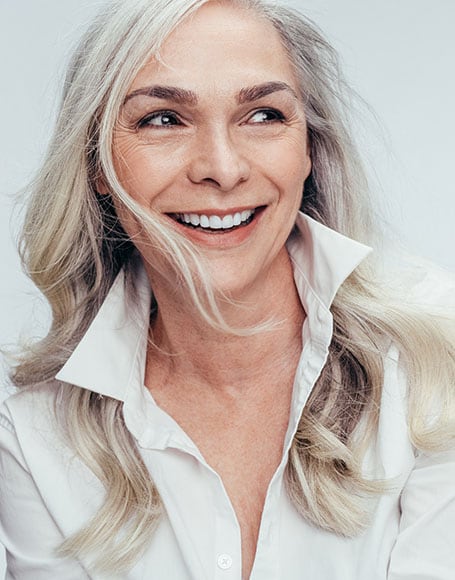 What Are The Benefits Of Having Facelift Surgery?
No one wants to look older. That's as true today in Fall River as it was 120 years ago in Germany. But the skin our on faces are exposed all the time. It never has the benefit of being covered with clothing. So, the sun, our New England winters, even the stresses of daily life all contribute to sun-damaged, sagging, drooping skin that can make us actually look older than our true age.
But a facelift, whether targeting the mid-face or the jawline and upper neck, can take a decade back off of our facial age. Who couldn't use that? There's a reason the facelift is one of the original cosmetic surgeries and continues to be very popular today.
The modern techniques we employ at Plastic Surgery of New England focus less on the skin and more on the underlying support musculature and other tissues. We feel elevating these support tissues gives our patients the most natural-looking results.
Our patients find these surgeries very satisfying. Although they require a recovery that's not a walk in the park, facelifts truly rejuvenate your face for years and years to come.
Facelift Procedures
Although the facelift is one of the original cosmetic surgeries, methods have definitely expanded and adapted over the past 15 years. Today, Dr. Babbitt uses different methods depending on the patient's unique situation. These are some general facelift techniques, but your procedure may be a hybrid of different options.
Traditional Facelift
A full facelift involves the largest degree of lifting and repositioning of the muscles and other involved tissues. The goal is to rejuvenate the face, jowls, and neck. Modern methods involve much more repositioning of underlying muscle and support tissue and less pulling/stretching of the skin. Incisions begin at the temples on each side of the face, run down in front of the ears, wrap around the earlobes, and terminate in the hairline behind the ears. Rather than simply removing fat, our surgeons usually reposition it to keep the patient from acquiring a drawn, hollow look. Excess skin is trimmed before being re-draped. If there is excessive neck sagging, a second incision may be made under the chin to better access, lift, tighten, and trim the involved skin and muscle on the upper neck.
Mid-Face Lift
Many patients have sagging that is really centered around their cheeks. A mid-facelift is excellent in these cases because this lift focuses on the middle of the face, particularly the cheeks. Mid-face lifts can reduce puffiness under the eyes, correct nasolabial folds, and improve the definition of the cheeks. In mid-face lifts, Dr. Babbitt usually makes small incisions in the lower eyelids or the mouth
Limited-Incision Facelift
This method can be a good option when a patient doesn't have as much sagging. Or it may be a follow-up to a full facelift performed a decade prior. This facelift provides limited rejuvenation around the eyes and mouth, including nasolabial folds and other deep creases. Shorter incisions are made at the temples, around the ears, and possibly in the lower eyelids and/or under the upper lip.
Neck Lift
Neck lifts are not actually facelifts but are often combined with a facelift to address sagging and banding in the neck. After all, it's not as if aging stops at your jawline. A neck lift focuses on the jowls and fat under the chin. Incisions are made around the earlobe and behind the ear into the lower scalp. If needed, an additional incision is made under the chin.
What Kind Of Results Can I Expect From My Facelift?
Today's improvements in methods used by Dr. Babbitt and other surgeons deliver a much more natural-looking rejuvenation compared with the former stretched look often associated with poorly done facelifts.
Depending on the method used and the areas targeted, you can expect a noticeable firming of your skin, reduction of lines and creases, removal of loose skin, and an overall younger, refreshed facial appearance.
Risk Factors Of A Facelift
There are a few complications associated with a facelift that can happen. These include bleeding, bruising, possible infection, discoloration and swelling, blistering skin typically in those who smoke, allergic reactions to anesthesia, mild or severe nerve injuries, and permanent or temporary loss of sensation within your face. Scheduling a consultation with us at Plastic Surgery of Southern New England will help you understand the possible risks you may face or be sensitive to.
What Kind Of Recovery Can I Expect After My Facelift?
After a successful facelift is performed, our surgeons will wrap any incisions with bandages, and can also place drainage tubes. These tubes will be taken out the following day after your hair is carefully washed. If you have any surgical clips holding your incisions closed, we will also remove them, along with any stitches, one week after the procedure is performed. You may begin to feel swelling, bruising, tightness, or tension in your face and neck, or bruising can be felt. Your face may begin to look uneven or distorted, and also your facial muscles may feel very stiff. These side effects will resolve themselves within 3 to 6 weeks, and your sensation will return typically after a few months. You will notice your scars will be less red, lumpy, raised, and itchy over time.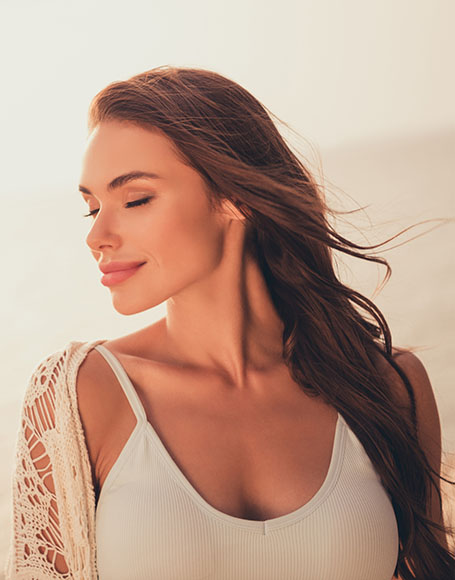 How Long Will I Have Swelling After A Facelift?
As discussed above, swelling endures with these procedures. There is simply a large amount of tissue that is lifted and repositioned, and this creates swelling. Your initial recovery and swelling will last a few weeks but swelling can return at night for months.
When Can I Return To Normal Activities After My Facelift?
Recovery times cannot be pinpointed without knowing the methods we will use for your unique facelift. One key to recovery from any method for these surgeries is to minimize increasing the blood pressure to your face. This includes strenuous exercise, lifting of any moderate amount of weight, and even sex. All of these things need to wait probably for about one month. You will also need to avoid using blow dryers and avoid steam rooms and saunas for two months.
Is Facelift Surgery Safe?
As mentioned above, facelifts have been performed since 1901. That's a long history of successful rejuvenation. Dr. Babbitt is a board-certified plastic surgeon with decades of experience and extensive training. It's that kind of expertise that delivers the results our patients expect, all with ultimate attention to safety.
These are surgeries and the risks are detailed above, but these are safe, satisfying procedures for our patients from Fall River and the surrounding areas.
How Long Will The Effects Of A Facelift Last On Me?
Your results after your facelift are not permanent, with some patients choosing to undergo this procedure every 5 to ten years. In certain instances, effects can be permanent; years later, the face can continue to look better than if a facelift had not been performed.
Schedule A Consultation For A Facelift
If you are interested in a facelift or want to learn more, schedule a consultation with us by calling 888-461-9947 You can also fill out the form in our contact page, and our team will help you set up your appointment. Our practice serves Fall River, Massachusetts, and the rest of the surrounding areas.