Blepharoplasty
Even if you have been careful about your sun exposure and have used the best available products to support your aging skin, you may be noticing some changes that you don't love. Being some of the most delicate skin on the body, the eyelids are susceptible to thinning, wrinkling, and sagging. We are proud to offer blepharoplasty as a long-term solution to aging eyelids.
Schedule your consultation with our board-certified plastic surgeon, Dr. Russell Babbitt, for eyelid rejuvenation surgery at 888-461-9947. With the help of an experienced, board-certified plastic surgeon, you can reclaim a more youthful appearance!
What Causes Drooping Eyelids?
The eyelids change over time primarily because the skin relies on collagen, elastin, and other chemicals to sustain firmness and elasticity. Around middle age, the decline in these substances results in thinning and tissue laxity. As the skin becomes slack, an increasing number of fine lines can be seen. On the upper eyelids, slack skin can look droopy and heavy. On the lower eyelids it can look puffy.
What is Blepharoplasty (Eyelid Surgery)?
The blepharoplasty procedure focuses on the upper or lower eyelids, and the unique concerns that can develop in each area. The purpose of this outpatient surgery is to tighten the skin around the eyes and restore a more
Who is a Candidate for Eyelid Surgery?
You may be a great candidate for blepharoplasty if you have heavy upper or lower eyelids, undereye bags, or the natural crease of your upper eyelid has disappeared beneath loose skin. Your doctor must ensure that eyelid surgery is right for you and can meet your expectations. They also must confirm that you can recover well from this procedure. To do so, you may be asked to quit smoking or stop using certain medications for a short time before surgery.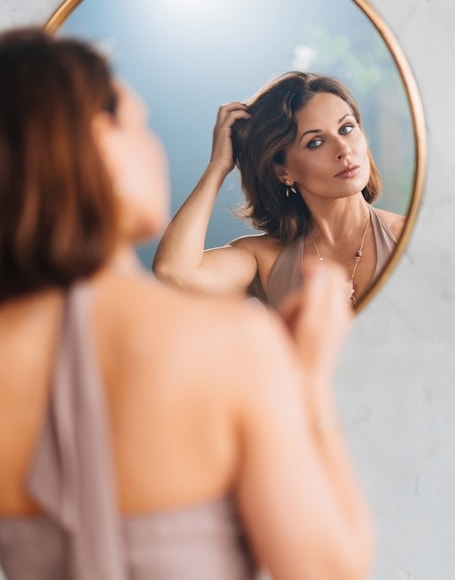 What Are the Benefits of Blepharoplasty Surgery?
There are several reasons to consider blepharoplasty surgery for aging eyelids. This procedure is relatively conservative in the scope of plastic surgery. In just one to two hours, your surgeon can reshape the skin around your eyes to achieve a more awake, alert, vibrant appearance. In addition to being a convenient outpatient procedure, blepharoplasty is also rewarding in terms of appearance. Dr. Babbitt uses an artistic technique to tighten your eyelid tissue at just the right curves to obtain natural-looking rejuvenation.
How Does a Blepharoplasty Procedure Work?
The blepharoplasty procedure may be performed in the office using a local anesthetic and mild sedative. Some patients combine their eyelid rejuvenation with other procedures. In this case, surgery is performed under general anesthesia in an outpatient surgery facility. After administering the appropriate anesthesia, the doctor makes minor incisions in the target area. Upper eyelid incisions are placed in the natural crease. Lower eyelid incisions, near the eyelashes. Using small instruments, he repositions and trims tissue as needed to restore eyelid shape to a more youthful contour. The incisions are closed using delicate sutures.
What is the Recovery Process after a Blepharoplasty Procedure?
Recovery from eyelid rejuvenation surgery can be discussed as three distinct milestones. These are the resolution of bruising, swelling, and scarring. In addition to these major side effects of surgery, you can expect temporary conditions such as sensitivity to light, watery eyes, minor discomfort, and numbness. These side effects may last just a few days. The others resolve more slowly over the course of two to three weeks.
Bruising usually resolves enough in seven to 10 days to return to work feeling confident in your appearance. Swelling can take longer to subside, but also improves enough within one to two weeks to resume most normal activities without self-consciousness. Finally, it can take several months for the surgical scar to mature. Following your post-operative care instructions is the best thing you can do to help your body heal as quickly as possible.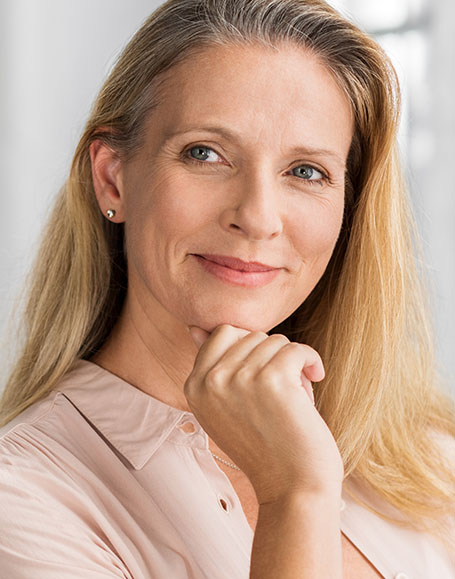 How Long after Eyelid Surgery Will I See My Results?
You can see a difference in the appearance of your eyelids right after surgery. The swelling and bruising may worsen at first, but start to subside starting three or four days after the procedure. Each day, as the bruises lighten and the swelling goes down, you glimpse a bit more of your final outcome from surgery. Once you're able to go back to work, you have a good idea about the results of your blepharoplasty. After that point, subtle refinements may continue for six months or longer.
Are my Blepharoplasty Results Permanent?
Your blepharoplasty results should be long-lasting. They are not permanent only because your body continues to age after surgery. That said, if you protect the skin around your eyes from sun exposure, and you use quality eye serums or other products, you may never feel the need to repeat surgical eyelid rejuvenation
Schedule Your Blepharoplasty Consultation
You deserve for your appearance to reflect your authentic personality. To learn more about eyelid rejuvenation, contact us at 888-461-9947.