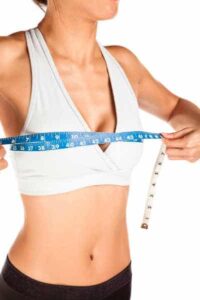 When contemplating any sort of plastic surgery, it is important to learn all you can about the options you have, so that you can decide what will work best for you and what you want to accomplish. If you have been thinking about getting breast implants, you should know that Ideal Implants, the latest in implant technology, have many benefits over silicone gel implants.
What is different about Ideal Implants?
Ideal Implants not only give natural, beautiful results, but they feel natural as well. The implants have an internal structure that reduces wrinkling and collapse, which can lead to rupturing, and they hold the saline in two separate chambers to contribute to the "real" look of the implants. The outside edges of the implant have been designed for a natural, contoured look.
Ideal Implants are designed for safety. They only contain saline, a safe and proven material, instead of silicone gel, and they have been shown to have a lower rupture rate and to have a higher rupture strength. If rupture should occur, the saline is harmlessly absorbed into the body – unlike silicone gel, which can be very painful and has to be removed surgically.
Yet another advantage of Ideal Implants is that no MRI is needed to make sure they are safe. In patients with silicone implants, an MRI should be done every year to ensure the implants haven't ruptured. With Ideal Implants, all you need to do is look in the mirror to be assured that everything is all right and your implants are intact. The incision needed for Ideal Implants is also smaller than other implants, and if you do ever want them removed, this can easily be done.
Nowadays, there are many choices available for breast augmentation, but as you can see, Ideal Implants have many advantages over silicone gel implants. They offer a natural look and feel without the dangers that can come with silicone. If you have been considering implants, the staff at The Plastic Surgery Center of Southern New England in Fall River can discuss your options with you and answer any questions you may have. Call (508) 567-3202 today!