Why You Should Consider a Tummy Tuck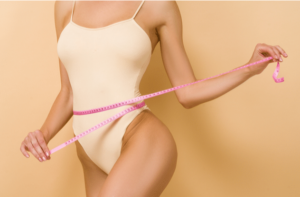 It can be difficult (if not impossible) to have the flat, toned tummy you have always wanted, even if you live a healthy lifestyle and exercise often. After years of looking at that extra bit of stomach, you may be considering a tummy tuck. It's a great idea and a popular procedure – read on for some other reasons why a tummy tuck might be right for you!
It also gets rid of excess skin
Even if you do a great job of getting rid of extra belly fat (good job!), you may still have some excess skin that remains – after all, once the skin is stretched out it stays stretched out. A tummy tuck can tighten this extra, stretched skin to help you show off all the work you've done to get your tummy flat.
It can help to get rid of scars
If you have scars or stretch marks in the abdomen region, a tummy tuck won't get rid of them – but if you get rid of the sagging skin where they are located, you can finally be free of them.
It can improve your health
A tummy tuck can make you look healthier – but it can also make you feel better. Weakened stomach muscles can cause back pain, and other health problems can result, especially if your back pain keeps you from doing any sort of exercise. A tummy tuck removes excess fat and skin and tightens these muscles to help provide support for your back. It can even help to improve your posture.
It can make you feel better about yourself
What would it be like to go to the beach without worrying about stomach pooch? With a tummy tuck, you can find out. You'll not only look better but you'll feel better, with more energy and confidence.
Whatever the reasons are that you are considering a tummy tuck, the Plastic Surgery Center of Southern New England in Fall River can help, with answers to all of your questions and discussions about what you can expect during and after the procedure. Call (508) 567-3202 for a tummy tuck consultation appointment today!