Are you considering cosmetic breast surgery?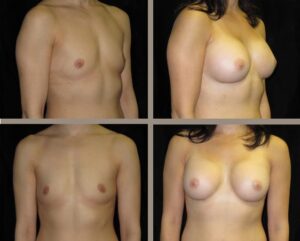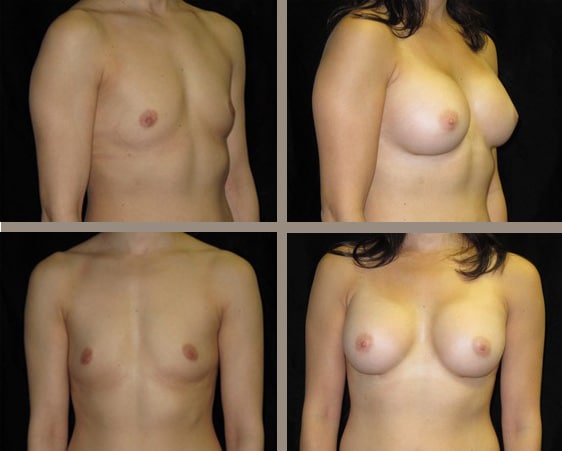 Cosmetic breast surgery is one of most popular fields within the practice of Plastic Surgery, including breast enlargement (augmentation), breast lifts (mastopexy), and breast reduction. When performed by a Board Certified Plastic Surgeon, these operations can be a wonderful way to improve your confidence in your appearance in and out of clothing, redefine your figure, and, in the case of breast reduction surgery, relieve neck and back pain and improve your mobility.
You may be unhappy with your breasts for many reasons. You may feel your breasts are too small, too uneven, too heavy or too large, or maybe you are unhappy with changes following pregnancy or breastfeeding, weight loss or weight gain, or the effects of time. You may also be unsure of what procedures are available, the costs, or maybe you are fearful of surgery. A free consultation with the Board Certified Plastic Surgeons at Plastic Surgery of Southern New England is a great place to start addressing these questions. In many cases, breast reduction surgery is covered by health insurance depending on the amount of tissue to be removed and other criteria. The end results are lighter, lifted, "perkier" breasts. In addition, we at Plastic Surgery of Southern New England offer the short scar breast reduction techniques that can avoid long scars underneath the breasts.
Breast implants and breast lifts are not covered by medical insurance, but are more affordable than you might expect and financing options are available. All of these operations can be done as day surgery with minimal down time, and the results can last for many years. If you would like to see some examples of my results please go to our website at www.PlasticSurgerySNE.com and look under the Photo Gallery link.
This is just scratching the surface of this topic, but hopefully you've found it informative. I encourage you schedule a time to come in to talk if you are considering these, or any other cosmetic procedures. To find out more, please call our office at 508-567-3202
Dr. Russell Babbitt is a native of southeastern Massachusetts and a graduate of University of Massachusetts Medical School, where he also trained in Plastic Surgery. He is a diplomate of The American Board of Plastic Surgery and a member of the American Society of Plastic Surgeons. He has been co-author on a number of research articles and a book chapter and has presented research at regional, national and international scientific conferences.