Myths Busted: 5 Misconceptions About Breast Implants
Facts About Breast Augmentation Surgery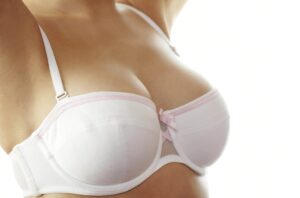 Are you considering breast implants but have heard some scary stories online? We're here to ease your fears and clear up some common misconceptions regarding breast augmentation surgery.
"Implants need to be replaced every 10 years"
A common belief is that implants need to be replaced every 10 years. While you may need to replace in 10 years, it's also possible that implants could last much longer. Implants only need to be replaced if there is an issue. It's important to have regular follow-ups with your doctor as well as routine mammograms, sonograms, MRIs, or other preventative care to ensure your implants are still in good shape.
"I can't breastfeed if I get implants"
This is one of the biggest misconceptions about breast implant surgery. However, you can take comfort in knowing that studies have shown there is no medical risk for babies that are breastfed by women with saline or silicone breast implants. In some cases, breast augmentation may even make breastfeeding easier for some women.
"My implants can be as big as I want"
Bigger isn't always better when it comes to breast implants. To give you a natural look, it's important to take into account your weight, current breasts, the weight of the implants, and the effect these implants will have on your body when determining the perfect size for you. Your doctor will be able to help you decide what size and shape should work best for your body.
"Implants cause autoimmune diseases"
There have been several stories spread around the internet claiming breast implants have caused any number of diseases and health problems. There is no scientific evidence to back those claims up, in fact, hundreds of thousands of women with implants have participated in studies and no correlation between autoimmune diseases and implants has been proven.
"Recovery is long and painful"
While every patient needs to take off a few days initially to recover, we've also found ways to speed up the healing process to get you back to your normal routine quickly. You can find more about that here.
Hopefully, this has helped ease some of your fears about breast augmentation surgery. If you have any other questions about this procedure or others we offer, call our Fall River office at (508) 567-3202.