Speedy Alert: How to Recover Faster after a Breast Augmentation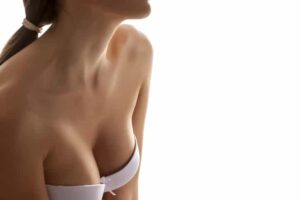 The worst part about undergoing breast augmentation is having to take time off to recover. Although everyone will have to at least take a couple of days of downtime to heal after an augmentation, there are a few things you can do to speed up your recovery. Below are a few general pearls of wisdom we have picked up over the years, but keep in mind every patient is different and we follow your recovery closely to make sure your post-surgery care is tailored to your individual needs.
Massage
When you have a foreign object in your body (like an implant), your body is going to respond to it by creating scar tissue. Implant massage can help with that, and also ensure that the implants move and feel more natural as time goes on. During your visits after surgery, we will teach you the best way to do this and also how often.
Avoid Heavy Lifting and Strenuous Workouts
Heavy lifting or strenuous activities may help you burn calories and get toned, but they will only slow down your healing while you are recovering. We recommend avoiding these movements for the first several weeks. If you are feeling antsy and like you have to get your wiggles out, a walk around your neighborhood or at the mall is perfect. You don't have to be sedentary while recovering but you also don't want to push yourself.
Take NSAIDs
With the opioid epidemic, a lot of patients are fearful of taking any prescription pain pills, and we don't always recommend them. Luckily, a lot of breast augmentation patients can find a lot of relief from pain and swelling by taking an over the counter nonsteroidal anti-inflammatory (NSAID) drugs like ibuprofen or Motrin. Details like this are all part of your postoperative teaching and are tailored to each patient.
Recovery takes time, but the closer that you follow the recovery steps, the better. To learn more, contact our Fall River office at (508) 567-3202.