Top Reasons to Get Breast Implants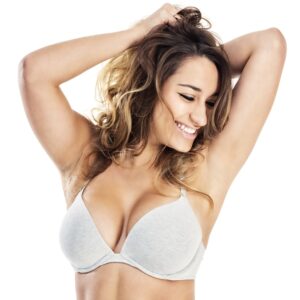 There are many reasons why women may want to get breast implants. While the most obvious being simply for larger breasts, there are actually many other reasons women might consider this procedure. From aesthetic purposes to more medical motives, we've compiled a list that you may not have thought about before.
You lost a lot of weight
If you've recently lost a lot of weight, you might be noticing that it's come from your breast tissue. Many women notice that their breasts are the first thing to go when they start their weight loss journey. Breast implants can help with this issue.
You just went through a pregnancy
After all the changes your body goes through with a pregnancy, you might feel like your breasts are very different from your pre-baby body. Breast implants are a great way to help get that pre-baby (or better!) body back. Also, don't worry, if you do get pregnant again, breast implants are not harmful to your health or your baby's health.
You have disproportionately small or asymmetrical breasts
It's very common to have asymmetrical breasts but some women may have more asymmetrical breasts than others. Another similar concern can be that your breasts don't look proportionate to your frame. Implants can help with both issues and give you a boost in confidence.
You had a mastectomy
If you've battled breast cancer or other serious health conditions and had to have a mastectomy, breast implants can be a huge part of your recovery process. Many women express the feeling that they feel they've lost a part of their femininity without their breasts. Breast reconstruction and implants can help them get that part of themselves back.
Your clothes don't fit as well as they should
Most women's clothing is designed with a woman with a C cup bra size in mind. If your chest is much smaller than that, clothing simply just might not fit you well. It can be costly to alter all of your clothing and can also be a source of insecurity.
No matter what your reason, if you'd like to get breast implants we'd like to help you make that wish a reality. Schedule a consultation with us today by calling (508) 567-3202 to get started.