What is a Breast Lift?
Information About Breast Lift Procedures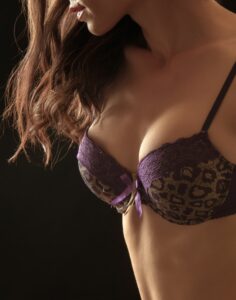 One of our clinic's most popular procedures is a breast lift. You may be curious about what exactly a breast lift is, what a breast lift entails and if you might be a good candidate for the surgery. Learn more about this procedure and if it could be the right fit for you.
What is a breast lift?
A breast lift or mastopexy is a surgical procedure performed by a plastic surgeon to change the shape of your breasts and of course, give them a lift. The excess skin is removed then breast tissue is reshaped to raise the breasts. It's important to note: a breast lift won't change the size of your breasts but can be done in conjunction with a breast augmentation or reduction to give you the look you want.
What happens in a breast lift procedure?
The first thing that happens during a breast lift is the administration of anesthesia. You and your doctor can decide whether general anesthesia or intravenous sedation is best for you. Then the actual procedure begins. Your surgeon will make incisions about the areola then lift the breast tissue to reshape your breasts. At this time, your nipple and areola will be positioned to a natural height and excessive breast skin is removed.
Should I get a breast lift?
You may be interested in a breast lift if:
One of your breasts hangs lower than the other
Your nipples and areolas point downwards
Your breasts sag or have gotten longer and flatter
Your areola has stretched out of proportion
If you are considering getting pregnant or breastfeeding in the future, you may not be the ideal candidate for a breast lift. Breasts tend to change significantly during pregnancy and thus might offset your results. Breastfeeding is still possible after a breast lift because the nipples aren't separated from the underlying tissue but keep in mind some women do experience issues producing enough milk, with or without a breast lift procedure.
What are the results like?
You should notice results in the appearance of your breasts immediately, however, the shape may continue to change and settle for a few months. As stated before, a breast lift alone won't change the size of your breasts and it's recommended to pair a breast lift with an augmentation or reduction if a change in size is important to you.
If you have more questions about this procedure or want to discuss whether it is right for you, call our Fall River office today: (508) 567-3202.