Your choices in breast implants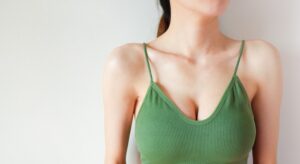 When it comes to choosing the implants for your breast augmentation, you'll find that you have several options when it comes to type, size and shape. Here, we break down the differences in implant types to help you understand your options and help you prepare for your consultation with your plastic surgeon.
Silicone gel implants
Today's silicone gel implants are made of a silicone outer shell that's filled with a medical grade silicone gel that's more gelatin-like than predecessors. Silicone implants are the most popular option as patients believe they look and feel the most like natural breast tissue. These implants are FDA-approved for use in augmentation on patients who are 22 years and older.
One disadvantage to silicone gel implants is if the implant ruptures, as patients may not even be aware of the leak since the implant retains its shape. Patients will need to have regular checkups and MRI to check for ruptured implants.
Gummy bear implants
These silicone gel implants are made with a highly cohesive silicone gel, which is similar to the consistency of a gummy bear, hence its name. The gel is thicker than gel used in traditional silicone implants, which means the gel will remain in the shell if there is a rupture. These implants are shaped like a teardrop, which is closer to the shape of natural breasts.
Saline implants
Saline implants also have a silicone outer shell, but they aren't filled with their sterile saline solution until they get inserted into the breast pocket. This means smaller incisions and more flexibility with implant size. These implants are FDA-approved for women age 18 and older.
If a saline implant ruptures, the patients will know as the implant will partially deflate or completely collapse as the body naturally absorbs the salt water.
There is so much to consider when selecting implants for a breast augmentation. Call (508) 567-3202 today to set up a consultation.