3 Reasons to Get Botox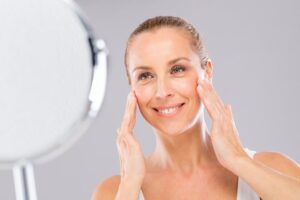 You can go through your garage and basement and get rid of a bunch of junk as part of your spring cleaning, or you can try a new procedure at our office instead. If you feel like you could use a little pick-me-up this spring, then why not try out Botox? As one of the most popular non invasive treatments that we offer here at our office, Botox is practically a wonder drug, but why?
It's Non-Invasive
Wouldn't it be wonderful to get rid of fine lines and wrinkles without having to go under the knife? With Botox, we can do just that. By making strategic injections around your eyes and across your forehead, you can see visible results in just a few days and you will see full results in about a week.
It's Temporary
Committing to anything can be difficult. If you were at lunch today and couldn't commit to something on the menu, the last thing you are going to want to do is commit to plastic surgery. Luckily, with Botox there is hardly any commitment necessary. In fact, because it lasts about 3-5 months, it's nothing to sweat.
It Works
The biggest reason why our patients keep on coming back for more and more Botox is because it actually works. Unlike fillers that fill in lines in the skin, Botox works on a muscular level. In fact, as a neurotoxin, Botox works to relax your facial muscles which in return, helps to soften the appearance of fine lines and wrinkles. Because it works on a muscular level, we only usually perform it on the forehead and around the eyes. If you are concerned about areas around your mouth, cheeks, or nose, then we can talk to you about our dermal fillers.
Do you want to learn more about Botox? Contact us at our Fall River office and call (508) 567-3202.