6+ Things You Don't Know About KYBELLA®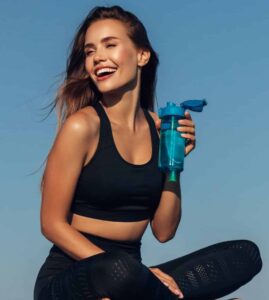 Even people who are in great shape and who live a healthy lifestyle can still end up with a double chin. It is frustrating and it can be impossible to get rid of on your own – but KYBELLA® is a safe and effective way to get rid of that extra fat under the chin. Here are 6+ things you may not know about KYBELLA and how it can help you!
What is KYBELLA?
There are many benefits to KYBELLA – the biggest one may be that it is noninvasive, and it avoids all of the expense, hassle, and downtime that comes with a surgical procedure to get rid of extra fat. Here are other things you might not know about KYBELLA:
1. It is safe and has been approved by the FDA.
2. It is permanent (although you should continue to live a healthy lifestyle to maintain its effects). KYBELLA destroys fat cells in the area where it is injected and gets rid of them once and for all. These cells are flushed out of the body within a few weeks; however, since it takes a while for the cells to be flushed out, it will take some time to see results.
3. It can be done quickly. Each KYBELLA session takes about 20 minutes, although you may need more than one session to see the results you'd like.
4. Just about anyone can have KYBELLA. However, women who are nursing or pregnant should not get KYBELLA. And, KYBELLA won't help if you have loose skin under the chin rather than extra fat.
5. You can get right back to your daily activities as soon as you leave your doctor's office.
6. There is no scarring from KYBELLA, as no surgical incisions have to be made. You may be swollen, tender, and have some bruising, but that is only temporary.
Another thing you should know about KYBELLA is that it can give your face the contoured, youthful look you want by getting rid of that double chin! Call the Plastic Surgery Center of Southern New England in Fall River for a KYBELLA appointment today, at (508) 567-3202.