All About Otoplasty (Ear Surgery)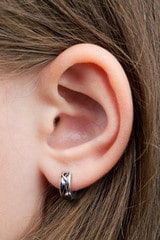 Your ears might not be the first part of the body you think of when you think about plastic surgery, but otoplasty (ear surgery) is among one of the most common procedures in the United States, particularly with children. Let's take a look at some of the basics about this procedure to help you determine whether it's the right decision for you or even your child.
Who is a good candidate for otoplasty?
Otoplasty is actually all-encompassing the term for a variety of outer-ear surgeries. That means if you have any of the following concerns then it's possible you're a good candidate for otoplasty:
Your ears take attention away from your face due to their size
Your earlobes are oddly-shaped and/or wide
Your ears stick out too far from your head
Your ears look uneven or asymmetrical
Your ears are abnormally shaped due to an accident or genetics
Your ears are done developing and you have one of the above concerns (usually after age 5)
What happens during a procedure?
Otoplasty is a fairly straight-forward procedure. The doctor will make small incisions behind the ear and then remove excess cartilage and skin to reshape your ears and bring them closer to your head. If you need more extensive work done, there may be more incisions required but your doctor will go over that process in the consultation. Don't worry about scarring, the incisions are so small they'll be hard to see afterward.
How long does it take to recover?
Recovery from otoplasty typically takes a couple of weeks to get you back to your normal routine. Luckily, your ears usually don't show swelling or discoloration as easily as other areas of the body so it shouldn't be very noticeable during the healing process. Your pain should be manageable through over-the-counter pain medication.
It's recommended for children to be closely monitored during their healing process to ensure they don't bother or interfere with their stitches. Make sure they don't play too roughly during the recovery period.
Our experienced surgeons at Plastic Surgery Center of Southern New England would love to take care of your otoplasty procedure. If you'd like to take the next step, schedule your consultation with us by calling (508) 567-3202.