4 Myths About Breast Implants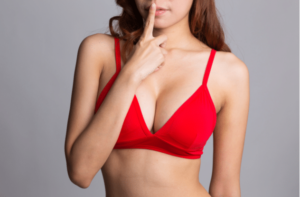 If you're thinking about a procedure such as breast implants, you have probably read some scary stories on the internet, and you've probably heard a few "such and such happened to my cousin's wife's sister" type stories as well. The staff at the Plastic Surgery Center of Southern New England is always here to answer your questions and ease your fears – here are some of the most common misconceptions about breast implants.
Have you heard these myths about implants?
These things about implants simply aren't true:
1. Breast implants aren't safe. This is a big one, but the safety of implants has been proven over and over again through the years. Hundreds of thousands of women get the procedure every year, but if this doesn't convince you they are safe you should ask your doctor about the risks.
2. They will need to be replaced in 10 years. Implants are very durable and are made to last. They may need to be replaced, but they could actually last a lot longer than 10 years – there's no way to put an expiration date on them. Some women's implants last for decades.
3. It is easy to tell if someone has had implants. You may be hesitant to get implants if you are concerned that they will look fake. However, with the right plastic surgeon using the right techniques, you can get implants that will look beautiful and natural.
4. It takes a lot of time to recover from breast implant surgery, and it's very painful. It will take some time to recover and you may be uncomfortable, but after years of performing this procedure, the doctors and staff at the Plastic Surgery Center of Southern New England have found ways to help speed patient recovery and make them more comfortable.
Do you have more questions and concerns about breast implants? Contact the Plastic Surgery Center of Southern New England in Fall River today for a consultation, so that you can have all of your questions answered and make a decision that is right for you. Call (508) 567-3202 for an appointment today!