3 Great Reasons to Get a Nose Job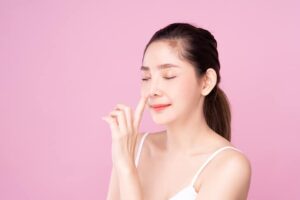 Rhinoplasty (a nose job) is a very popular procedure, and there is good reason for that. Here are 3 reasons to get rhinoplasty, and not all of them are cosmetic.
It is a fairly quick way to drastically change your looks
The size and shape of the nose has a great effect on the rest of the face and on the aesthetics of the face in general. With the right plastic surgeon, the nose can be easily reshaped, giving it (and you) a whole new look.
It can help people with sleep disorders
In a sleep disorder such as sleep apnea, the patient stops breathing and then starts again several times during the night. They may not even realize they are doing it; the first clue that they have a sleep disorder may be how tired they feel throughout the day even though they think they got a full night's rest. Sleep disorders can be caused by blocked nasal passages, but rhinoplasty can clear this blockage and make it easier for a good night's sleep.
It can help stop snoring
There are different reasons why you may snore. Someone might snore because they are overweight or have allergies or asthma. Other treatments may be more effective for these; however, rhinoplasty can help if you snore because your septum is crooked or you have cartilage that interferes with your breathing.
Whatever the reason you choose rhinoplasty, you should know that it is an outpatient procedure that typically doesn't take very long – about an hour. Most patients report little pain, and it is performed under intravenous sedation. Most patients can return to strenuous activities in about 2 weeks and less-strenuous activities within a week. If there is any bruising from the procedure, it usually disappears within 10 days or less.
Rhinoplasty isn't just done for cosmetic reasons. Whether you are having trouble breathing and sleeping through the night, tired of snoring, or just wanting a whole new look, rhinoplasty may be the answer. The staff at the Plastic Surgery Center of Southern New England in Fall River can help. Call (508) 567-3202 today!