Shine Brighter With DiamondGlow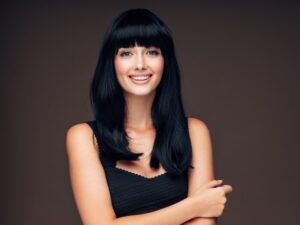 Looking for a way to get brighter, more youthful-looking skin? Check out DiamondGlow. DiamondGlow is a skin-resurfacing treatment process that combines extraction, exfoliation, and infusion of serums all in one step. The device works by vacuuming out debris and exfoliating skin while at the same time infusing the skin with a moisturizing and nourishing serum.
What Are The Main Conditions That DiamondGlow Treats?
DiamondGlow is great for a variety of skin concerns. The four serums used in the process include an ultra-hydrating serum for hydration and fine lines, an infusion of vitamin C for antioxidants, a pore-clarifying treatment for large pores and acne, and a skin brightener to help with hyperpigmentation.
What Is The DiamondGlow Procedure Like?
The procedure starts with cleansing the skin, then whichever serum you've selected based on your skin concerns will be administered to your neck and face. You can also do a body treatment on your back and chest as well. The treatment itself is not painful, the handpiece tip of the machine has been said to feel similar to a cat's tongue, somewhat scratchy. But afterward, your skin will feel refreshed and light. At the end, a dermal-balanced solution is applied to complete the treatment.
What Can I Expect After My DiamondGlow Treatment?
Your skin will likely be red for up to an hour after the procedure. There may also be some superficial scratches but both of these issues should resolve quickly. You should also notice a smoother, lighter, and hydrated feeling on the skin. You can continue with your normal skincare routine right after treatment.
Do I Need Multiple DiamondGlow Treatments To See Results?
Many patients say that they notice a significant difference in skin after just one treatment but that may not be true for everyone. If you have more severe concerns like cystic acne or hyperpigmentation, you may need multiple treatments to see an impact.
How Long Do DiamondGlow Results Last?
Your results are long-lasting and should get even better over time. That being said, getting treatments every 2-4 weeks will help your results appear quicker and last even longer. We recommend combining DiamondGlow with medical-grade skincare, like SkinMedica for the best, long-lasting results.
Schedule Your Consultation
If you are interested in DiamondGlow or want to learn more about it, schedule a consultation with us by calling (508) 567-3202.